Dining
Our menu features kaiseki ryori (traditional multi-course Japanese fine cuisine) carefully prepared with a variety of ingredients from Shimane Prefecture and seafood from the Sea of Japan.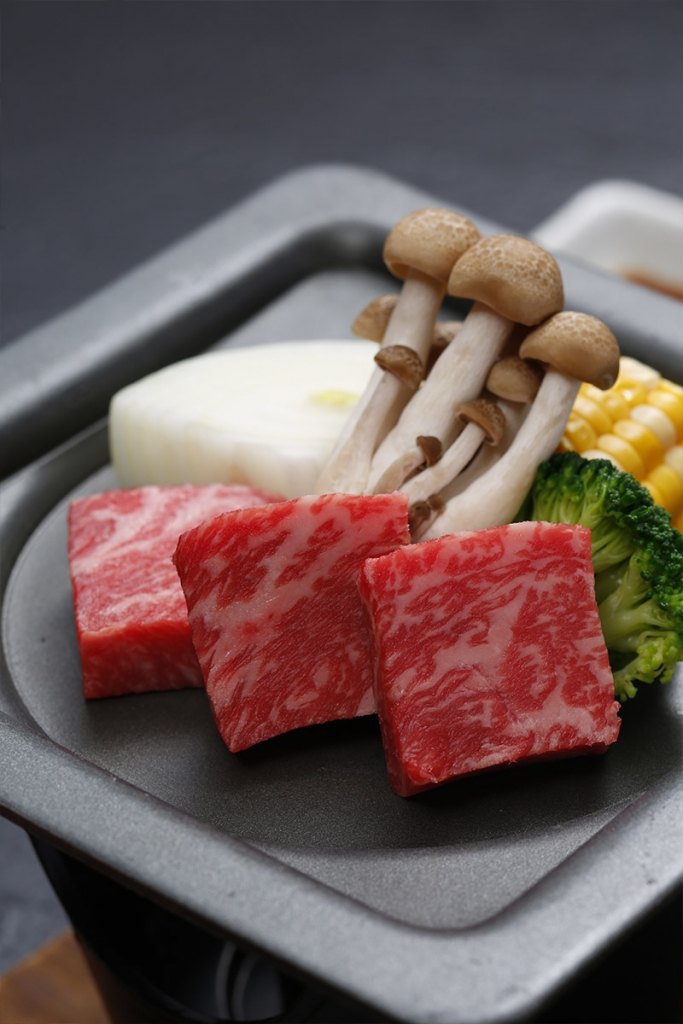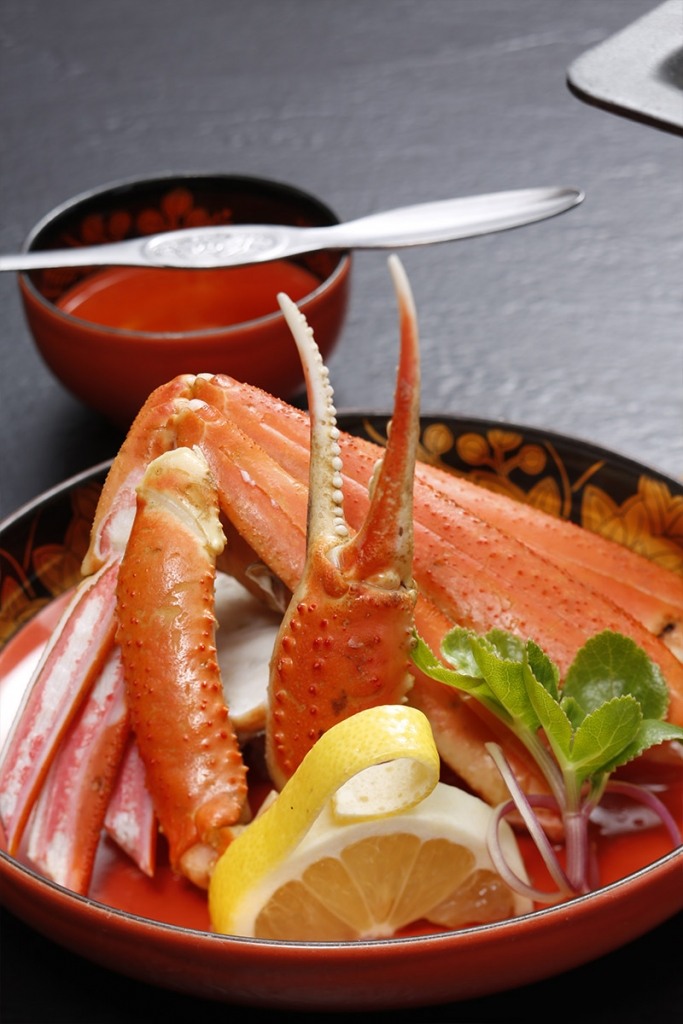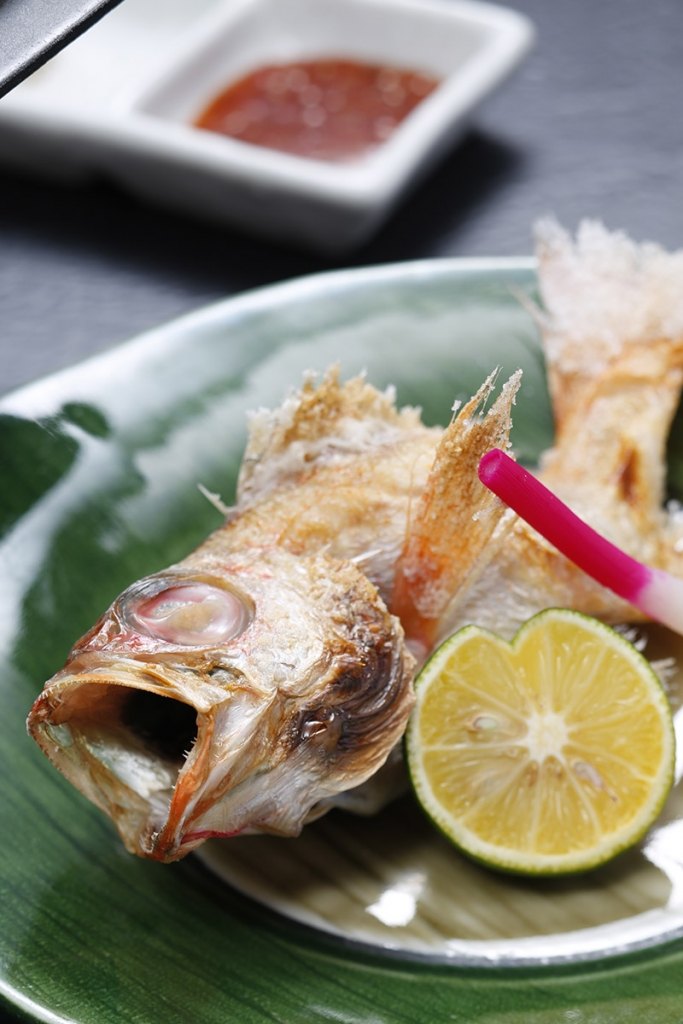 Zensai (Seasonal appetizer)
9 varieties of seasonal delicacies
Maezakana (Appetizer)
Snow crab Bofu Lemon Tosa vinegar
Owan (Soup appetizer)
Taro paste cake in Japanese sauce
Tsukuri (Sashimi)
4 varieties of fresh fish caught from the sea
Shinogi (Salad)
Soba (buckwheat) salad
Shiizakana (Cooked dish)
Nodoguro fish grilled with salt
Atsumono (Warm Dish)
Seafood in creamy sauce covered by tofu skin
Yakimono (Grilled Dish)
"Izumo Amago" Wagyu beef grilled on a special pottery plate
Shokuji (Rice)
"Koshihikari" rice from Shimane Prefecture
Tome-wan (Soup)
Red miso soup
Konomono (Pickles)
Pickled radish and carrots Stewed kelp Pickled soba
Dessert
Two varieties of desserts
*The menu is subject to change according to availability of ingredients.
* Dinner seatings begin from 18:00 / 18:30 / 19:00 hours. Guests are requested to select their preferred time.
Breakfast
Please enjoy our "Sampo Breakfast of Good Fortune" to commemorate your visit to the Izumo-Taisha Grand Shrine, known for its "God of Matchmaking".
The wooden platter in the center contains 3 bowls representing the auspicious ingredients associated with the Taisha. It is also served with a healthy juice made from the medicinal herbs of Izumo.
*Sampo is the platter used for offering food to the Gods.
Breakfast seatings begin from 7:00 / 7:30 / 8:00 hours. Guests are requested to select their preferred time.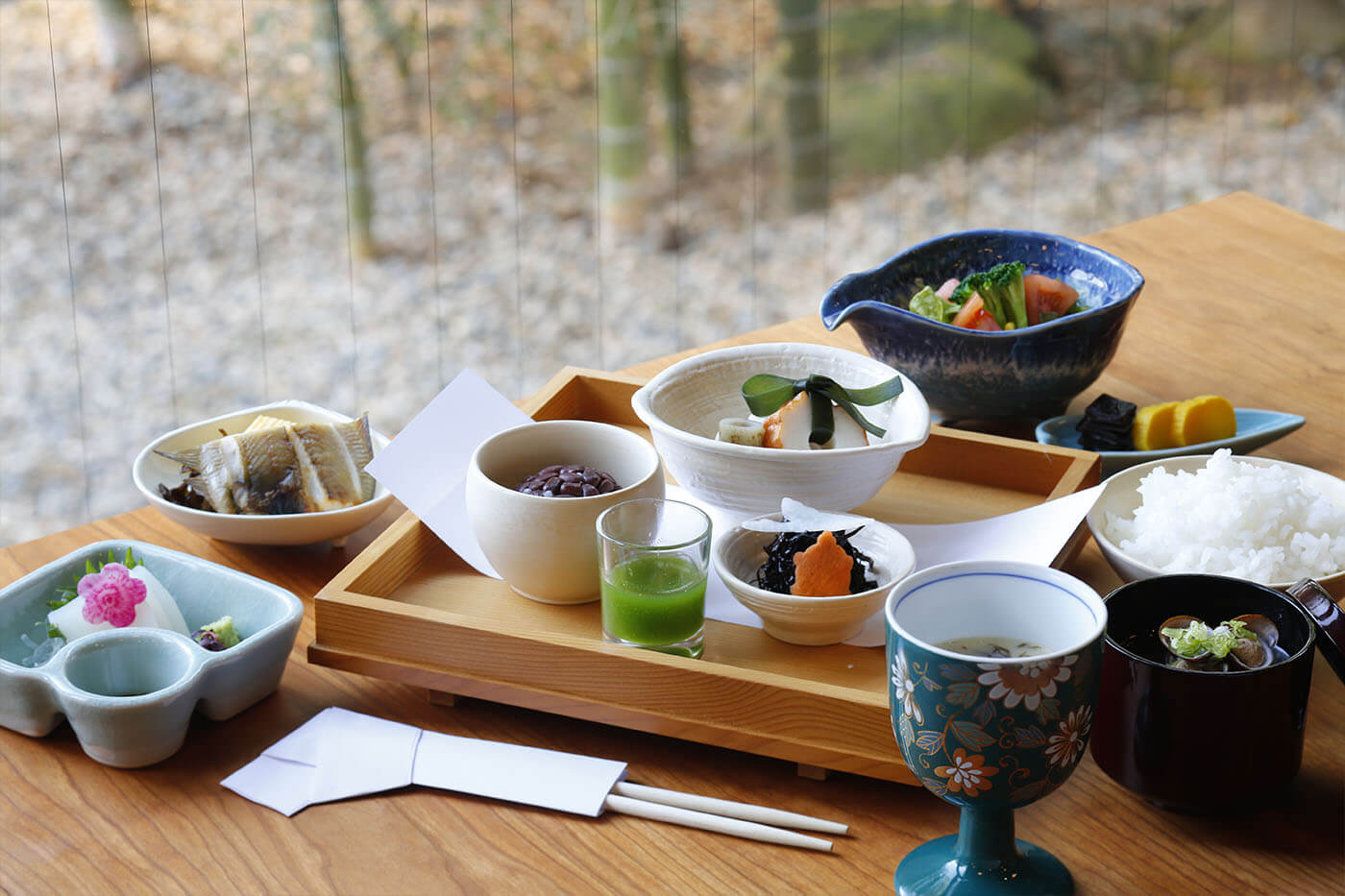 DINING ROOM
Our spacious dining room overlooking the garden.
Please enjoy your meal while taking in the relaxing view.