Warm Greetings
Welcome to Izumo, the Kingdom of the Gods!
For 140 years we at Takenoya have been honored to share our distinct hospitality with our guests. We recently reopened after renovation and invite you to come experience our inn. Our ryokan is in a privileged location on the Izumo main street just a minute's walk to the Izumo-Taisha Grand Shrine. The shrine is considered to be one of the oldest in Japan and famous for enshrining the God of Matchmaking. Our newly renovated public spaces and guest rooms continue to offer a traditionally elegant atmosphere to our guests. We invite you to come enjoy a relaxing stay with us.
We offer a variety of recently renovated room types for your comfortable stay at Takenoya.

Our cuisine is expertly crafted by Chef Teruo Kirihara, who honed his skills under the guidance of contemporary master chef Masao Yasuda. Chef Yasuda also serves as an honorary advisor. Our elegant kaiseki dishes draw on the abundance of ingredients found in the local Shimane area and the Sea of Japan.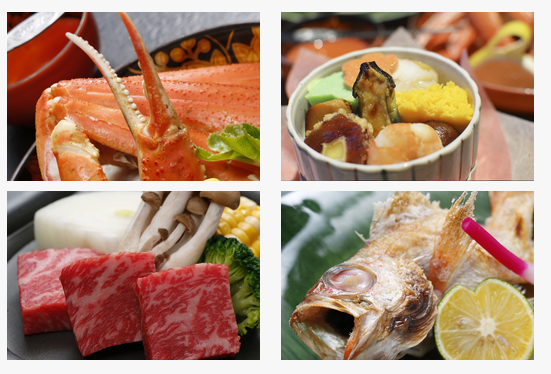 Access
857 Kizukiminami, Taishacho, Izumo-shi, Shimane 699-0711
Contact:(+81)853-53-3131
Access
857 Kizukiminami, Taishacho, Izumo-shi, Shimane 699-0711
Contact:(+81)853-53-3131